News & Community Events In Abbotsford, BC
November 1st 2019
Murray Kia Donated $5,600 to the fundraiser Drive Pink in support of Breast Cancer Research.  We committed to donating $100 from every new and used car sold, and made one of the largest contributions from any dealer in British Columbia. We look forward to supporting this great cause again in 2020.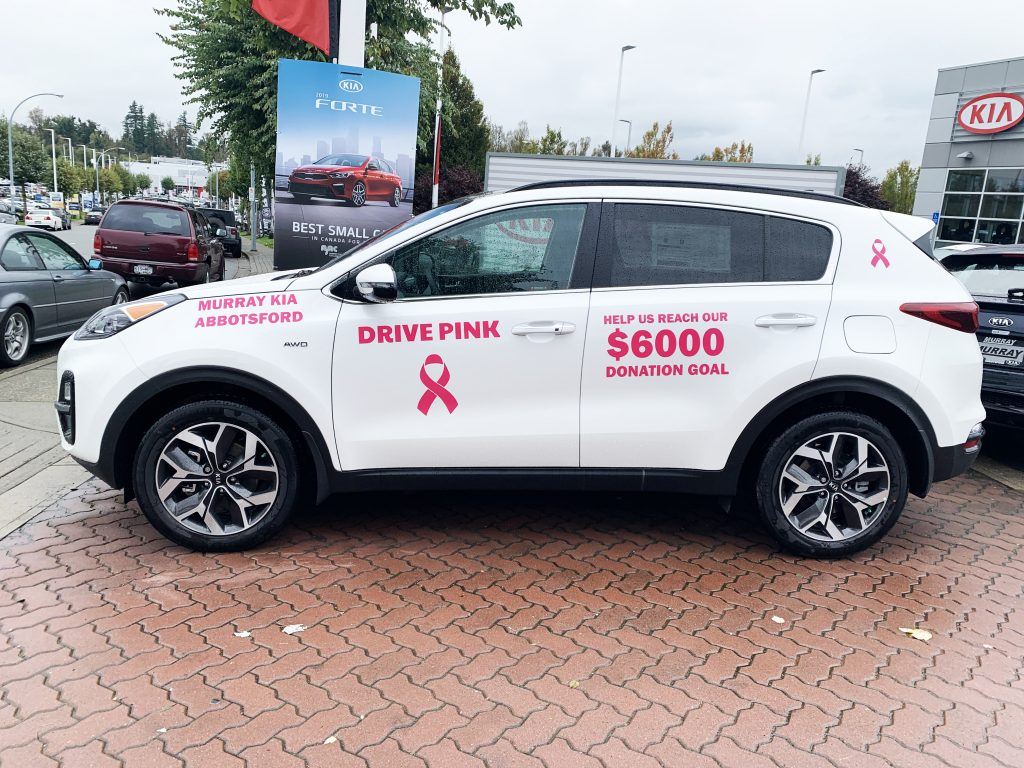 December 15th, 2018
Annual Fraser Valley Auto Mall Food Drive
The annual Fraser Valley Automall Food drive was a huge success! With efforts from the dealerships, and abbotsford fire department, over $20,000 was raised for the Abbotsford Food Bank, plus all of the food donations. We are thrilled to be involved in such a great cause.
Murray Kia was excited to sponsor the band at Suburban Swing Abbotsford's annual Christmas Masquerade Swing Ball 2017. Thanks to Bruce James Orchestra and all the participants who came to dance! Lots of fun.
Murray Kia Abbotsford is grateful for the opportunity to team up with The Fraser Valley Auto Mall, the Crew from the Abbotsford Fire Fighters Association and Save-on-Foods to help donate food to the Food Bank during the month of December every year. You can donate non-perishable food items at our Murray Kia location, Abbotsford Fire & Rescue Hall #1 during regular business hours in the month of December, or any of the four Save-On-Foods stores in Abbotsford. Thank you for your support in making a difference in the lives of those who might otherwise go hungry.
Murray Kia Abbotsford was happy to sponsor the petting zoo at The Mount Lehman Fall festival fall 2017. Bunnies, goats, chickens and pony rides. We ❤ Abbotsford!
Murray Kia Abbotsford was excited to sponsor the Hole in One for the Gideons International Canada Golf Tournament at Ledgeview Golf September, 2017. We had beautiful weather and fed the golfers hot dogs. Thank you for allowing us to be part of this special event!
March 2017 We took the Pledge with others Dealers and Our Customers across Canada! We are Not OK with Distracted Driving. Thank You for Helping Us Keep our roads safer by taking the Pledge!
We are excited to be a part of an ongoing annual Food Drive in Abbotsford BC. Help us, help others!